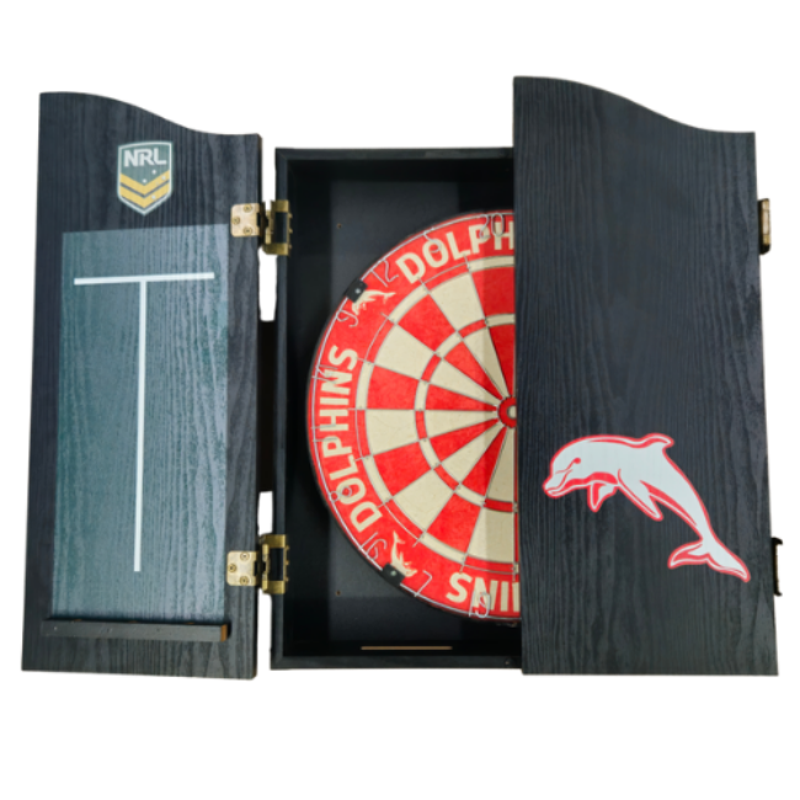 Dolphins NRL Dartboard + Cabinet
Missing that certain item in your pool room or outdoor area? Bring the pub to your own home with the NRL dartboard + cabinet combination.
Both dartboard and the cabinet are made from high quality material.
All Dartboards and Cabinets come with Brisbane Broncos colours making it the essential product for any fan.
The Dolphins NRL Dartboard + Cabinet is the perfect addition to a mancave, pool room or even outdoor area.
The cabinet is made from high quality MDF before the team logo is professionally applied to each cabinet. The dartboard is made of the highest quality bristle to ensure durability and the entire dartboard is branded in your teams colour's.
This purchase includes 1 x Brisbane Broncos dartboard as well as a Brisbane Broncos cabinet. The cabinet comes with a chalkboard scoring area and chalk so you keep score for all the times you beat your mates!
Please note that team specific darts are also available to be purchased with this combination, which will make it the ultimate set for any NRL fanatic.
See our returns policy here
See shipping timeframes here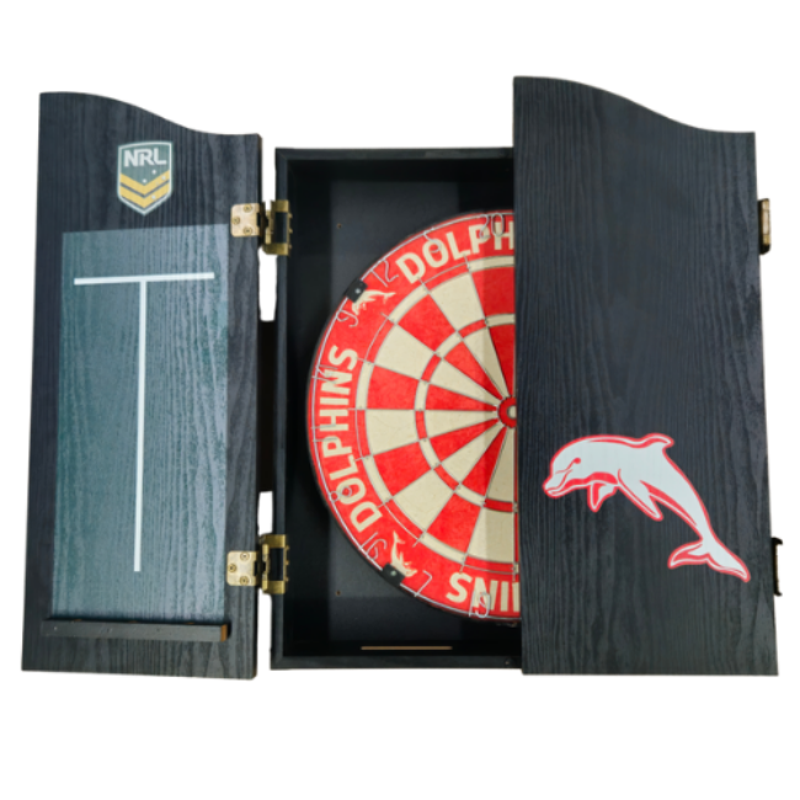 This product has no reviews yet.