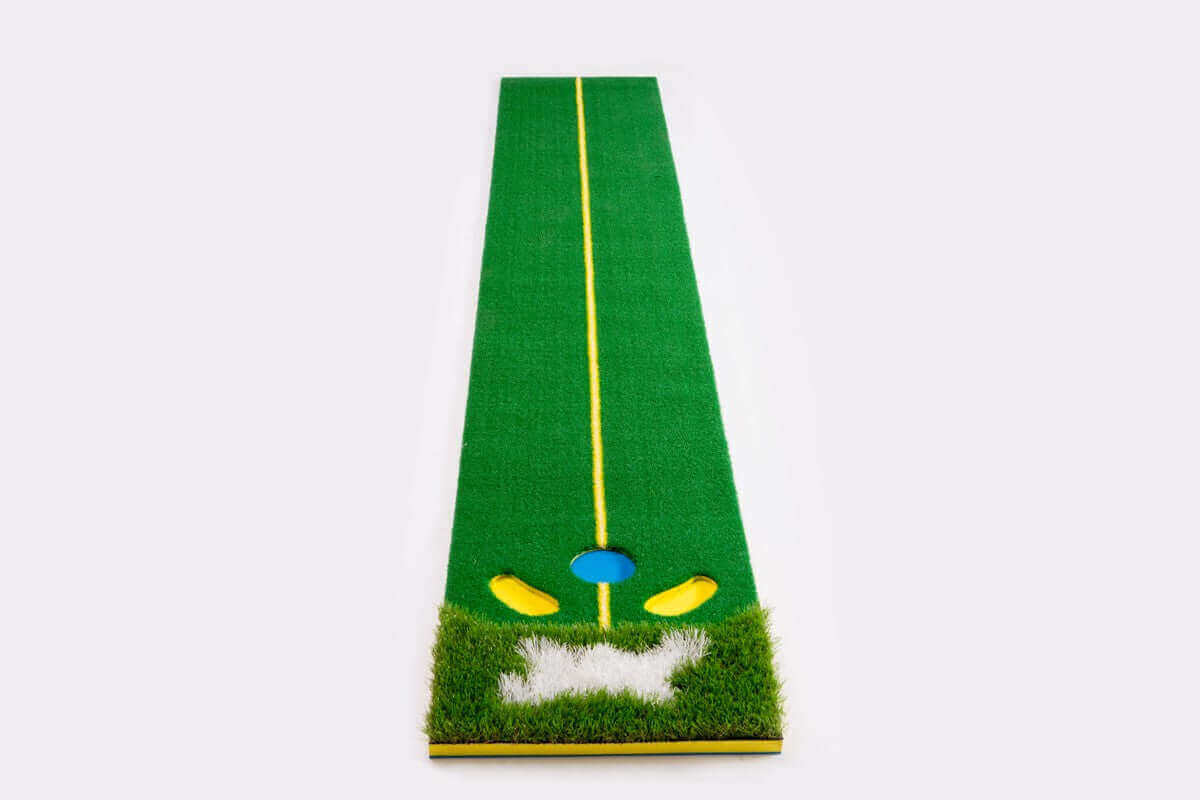 Foam-Backed Putting Mat
This Rubber Backed Putting Mat is essential for any golf lover! Whether it be in the living room, bedroom, home office or work office. This high-quality putting mat gives you the opportunity to work on your putting whenever you get a spare few minutes.
Being backed with thick foam, the putting mat flattens out perfectly unlike other thinner putting mats that have crinkles and affect the run of the ball this putting mat gives a really true run.
Specs
- 3m long by 50cm wide
- 1 Blue hole to aim at the top
- 2 Bunkers to try and avoid!
- Some longer artificial grass at the end to stop and over hit puts going too far off the mat.
This putting mat is a great gift for any avid golfer or great as a little gift to yourself!
Get yours today!
See our returns policy here
See shipping timeframes here
This product has no reviews yet.